Marchetti Stone Ltd.
Based near Southend on Sea, Essex, Marchetti Stone is proud to introduce itself as the area's leading specialists in marble, granite and virtually every type of natural stone that can be used to enhance your domestic or commercial property. Specialising in the supplying and fitting of granite and marble worktops, marble vanity tops, marble bathrooms, stone floors, tiles, granite bar tops, reception desk and counter tops, we also supply and fit quartz stone worktops from Quarella, Silestone, Compac, Arena Stone and many more. We supply to Essex London and the home counties. We have an enviable reputation with both our domestic and commercial customers alike.
Natural Stone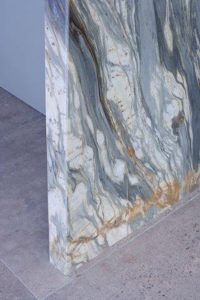 Commercial and Domestic Applications
Whether your choice is marble, granite or another natural stone Marchetti Stone will supply you with a complete service which can include manufacture, bespoke templates and installation. The materials we source are of the highest quality. Whether you require tiling, flooring or items for your home our wealth of industry specific experience guarantees you the finest materials delivered in the friendliest and understanding professional manner.
From Marchetti Stone Marble, Granite & other Natural stones are the perfect choice for all kinds of commercial and domestic applications. There is a wide range of beautiful materials to select from all of which are extremely hard wearing and easy to keep clean and fresh looking. Studies have also indicated that Natural Stone products can reduce some of the risks associated with common allergies and respiratory problems such as asthma, and are suitable for the most sensitive people, including young children.
Marchetti Stone is proud to have been appointed "Gold Fabricators" for Silestone.
---